Hardscape and Patio Design
We are fortunate to live in a climate that experiences all four seasons. Enjoy this by building a beautiful, livable outdoor space in your backyard, using our hardscape services! Hardscape is a subset of landscaping services that focus on non-living building materials such as slate, brick, stone, rock, etc. This is in contrast to softscape landscaping which uses living plants, trees, bushes, etc.

Creating a quality outdoor living experience is a must in the greater Philadelphia Area, whether you're located in Media, PA and getting a BBQ around your marble-topped counters, hanging out on the porch in Newtown Square, or swimming in your pool in Radnor - you want to enjoy yourselves and Piazza can pave the way to your dream backyard living space. To put your family life outside, these hardscape elements can be incorporated into any landscape construction plans. That's why so many homeowners include hardscape and feature elements in their landscaping plans, such as pools, decks, and outdoor kitchens! It also complements the softscaping, or living elements, of the backyard design.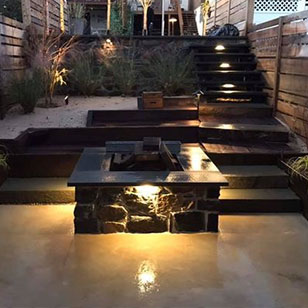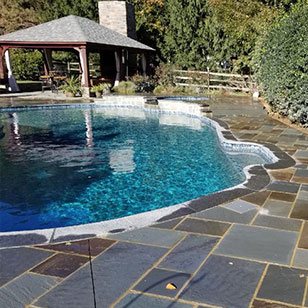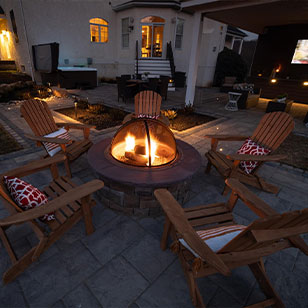 Our team is uniquely qualified to handle these services for you via the use of one of our full-time landscape designers and architects which can create a virtual rendering of your hardscape design plans for your residential home. Our gallery page features a variety of designs and examples of our work that you can gain inspiration from work we built ourselves in local cities like West Chester, Glen Mills, or Newtown Square, PA.
Get My Free Quote
Hardscape Design & Construction
in Aston, PA
Hardscape consists of non-living elements in landscaping, such as pavers, retaining walls, patios, or walkways.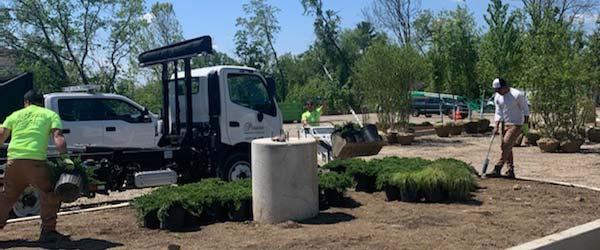 Some of the hardscaping and feature element services we offer include:
Fire features (fit pits)

Patios

Pavers

Retaining walls

Water features

Walkways

And more!
If you are looking for a fun, exciting backyard that creates that WOW factor, but is also fully functional - then look no further! Contact Piazza now to get started and get your free quote!
Patio areas and walkways will improve the functionality and aesthetics of your outdoor space. We can integrate these elements into your landscape design plan for a beautiful patio area in your home, from concrete or stone patios to traditional wood decks. There are several paver designs from which to choose when constructing a walkway across your yard. Our designers would be happy to show you examples of how to create a practical but attractive hardscape patio area.
We're your squad if you're hunting for the best hardscape contractors based in Aston, PA! We design environmentally conscious permeable paving, driveways, entryways, sidewalks, decks, patios, and balcony hardscapes that can withstand the elements in Southern Eastern Pennsylvania. To help you determine the total cost of your project, we will work closely with you and your budget.
Send a Message
Hardscape for Outdoor Living
With top-of-the-line kitchens, refrigerators, stoves, and counter space, you can take your outdoor kitchen and living spaces to the next level. Finish off your outdoor cooking area with custom dining and seating areas, and you've got yourself the ideal spot to unwind or host a party. In your West Chester, PA backyard, hardscape architecture is ideal for entertaining visitors. You won't have to crowd your guests into your kitchen while you finish your dinner. Instead, invite everyone to your backyard and let them relax by the pool or fire pit as you finish cooking.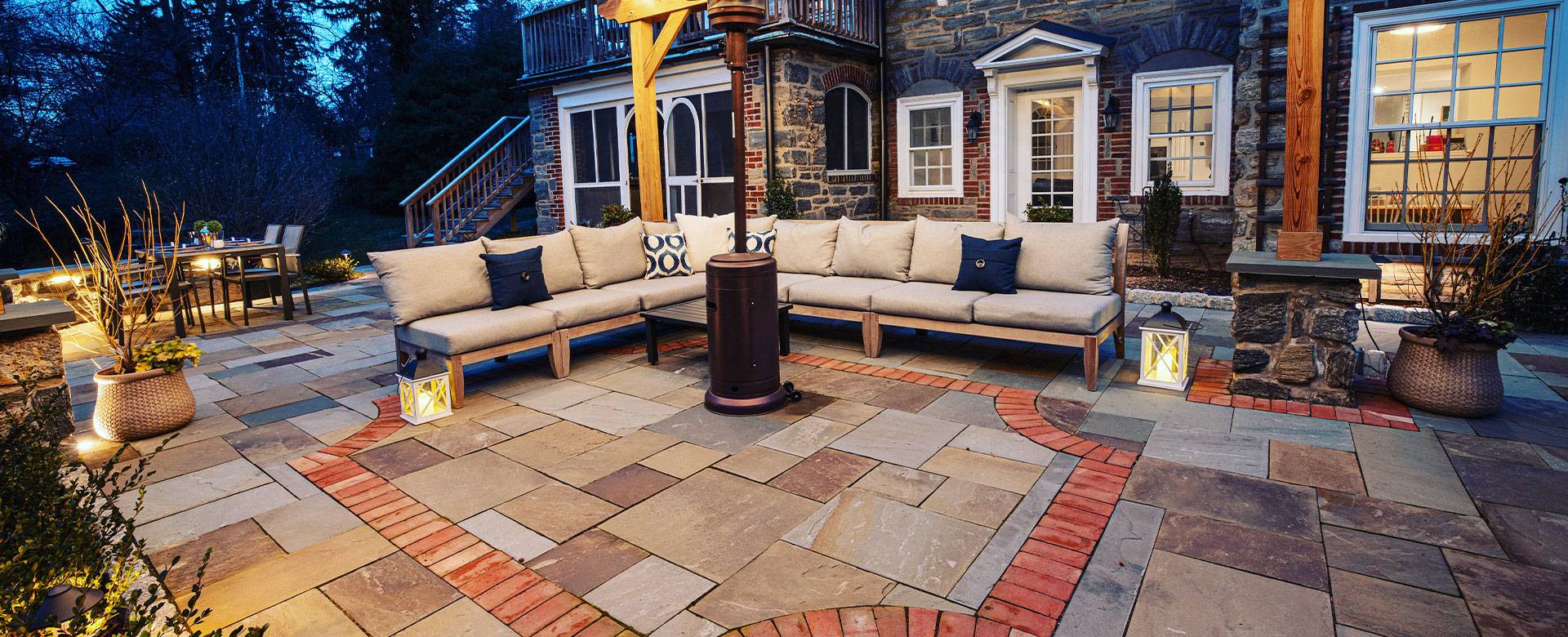 Outdoor kitchen dining, living areas, fire pits, barbecues, shade structures, awnings, cabanas, and outdoor furniture are all options for hardscape elements. We're experts in custom design and utilize experienced architects to create a virtual rendering of your new backyard! We'd love to hear about your ideas for outdoor hardscape building - a member of our team is standing by at our Aston, PA facility!
Ask an Expert
Hardscape Around Your Backyard Pool
Installing a pool will not only enhance the look of your backyard but will also increase the resale value of your home. It also serves as a fun outdoor meeting spot for both adults and kids. Parents love adding a pool to their backyard and often say to us "Being a parent means you are responsible for the safety and security of your children, we love that our children's friends love hanging out by our pool. It is a fun way for them to exercise while also creating a meeting place at our home where I can keep a close eye on our children to ensure they are staying safe!"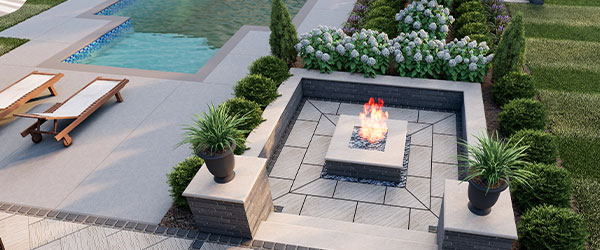 Are you worried about the cost of running a pool in terms of resources or the environment? Don't be concerned! Our environmentally friendly pools use solar heating to save electricity and are filled with salt water to minimize the use of chemicals like chlorine. As a result, thanks to solar energy's ability to effectively heat, you won't have to think about sky-high energy bills, and your kids will be healthy swimming in the chemical-free water.
We build a wide range of pools and spas, including infinity and zero-edge pools, as well as beach entries and Baja shelves. We also install solar panels for pool and spa heating, as well as outdoor water features that can be used in conjunction with a pool or can stand alone if you aren't ready for one. Both of our water features are environmentally friendly, since they recycle the water that flows through them and use solar power to prevent the use of additional energy.
Get My Free Quote
Below is a full list of

Areas We Service
Aston, PA

Berwyn, PA

Broomall, PA

Exton, PA

Glen Mills, PA

Havertown, PA

Malvern, PA

Media, PA

Newtown Square, PA

Radnor, PA

Villanova, PA

West Chester, PA