Planting: Lawn and Garden Services
in Aston, PA
Landscaping & Softscape Services: Planting & Gardening
in Aston, PA
What are the best plants for landscaping, planting and gardening in Pennsylvania? Since many of our favorite plants that we use most frequently in our projects are native to Pennsylvania, they flourish in Radnor, Media, and West Chester, PA and the greater Philadelphia area.
A beautiful outdoor living area is built on a foundation of lush and nutritious vegetation, trees, and flowers. We have specialized in designing and planting outdoor vegetation for our customers on Long Beach Island for over 25 years. The addition of a professional garden and planting bed to your home adds curb appeal, color, and visual interest. Your home's vegetation and landscaping can also provide privacy, shade, and protection from the elements with careful planning and design.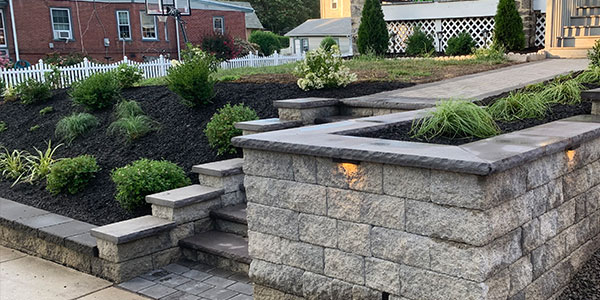 Our landscaping and gardening experts will design and maintain a stunning and long-lasting outdoor landscape for your house. Contact us today to get started on your one-of-a-kind landscaping design!
Garden with Piazza
Our Planting and Gardening Services Include
in Aston, PA

Dune Plantings and Restoration

Grading and Drainage Plans

Landscape Planting and Design

Planting Beds and Borders

Privacy Screening with Vegetation

Pruning and Edging

Seasonal vs. Annual Plantings
My Planting Quote
Planting Pots & Containers
in Aston, PA
For a step ahead, utilize decorative pots and containers filled with annual flowers and ornamental plants. This practice is becoming increasingly common. These multi-functional fixtures are a unique way to add design, color, and versatility to your outdoor space. Photos here and in our gallery display residential homes in and around Media, Radnor, and Villanova, PA.
Elegant and eye-catching, portable containers can be used to dress up an entranceway or create a focal point in a flower garden. The plants used can also be rotated from year to year or season to season, giving the landscape more variety and excitement.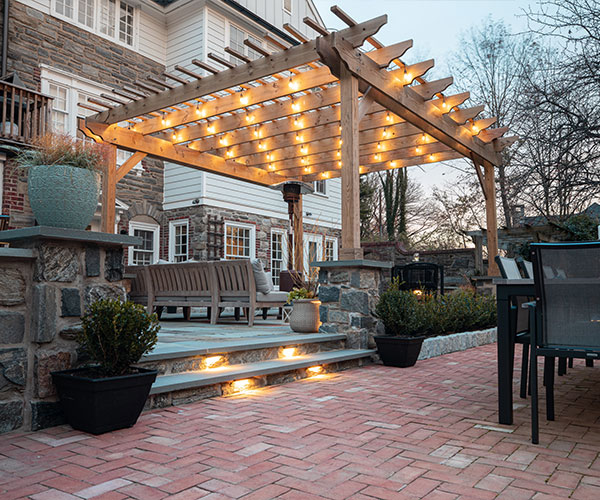 Get My Free Quote
Upgraded your Softscape via Underground Irrigation Systems
in Aston, PA

Our irrigation department will prepare and build underground irrigation systems from start to finish. We use cutting-edge technology to build effective, automated irrigation systems that keep your landscape looking lush and safe.

We also provide maintenance and upgrades for these devices, including spring start-ups and fall winterizations.
Get my Onsite Consultation
Below is a full list of

Areas We Service
Aston, PA

Berwyn, PA

Broomall, PA

Exton, PA

Glen Mills, PA

Havertown, PA

Malvern, PA

Media, PA

Newtown Square, PA

Radnor, PA

Villanova, PA

West Chester, PA