About Us
The Lanscaping Professionals based in Aston, PA
About Pizza Property Pros
In Aston, PA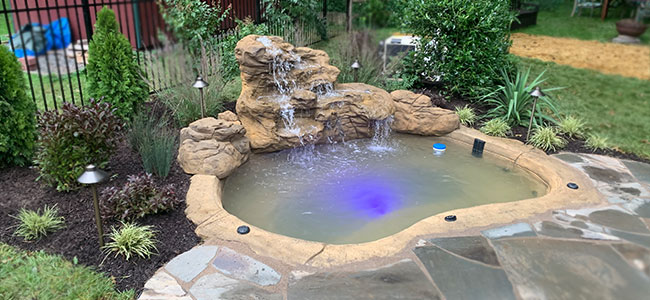 Founded in 2004 by Jim Piazza, Piazza Property Pros, Inc is a fully insured company providing services to commercial and residential customers. We have been known over the years for quality workmanship that sets us aside from others. Our business focuses on taking pride in serving our customers and creating with them a long lasting relationship. We employ only the best craftsmen who are experienced and dedicated to the trade which helps make our customers' dreams come true.
Get My Free Quote
Certified Google Reviews
Below are certified reviews and testimonials gathered directly from Google My Business. Thank you to everyone who left a 5-star review! If you feel like we performed less than 5-star services, please click the link below and let us know!
The team was professional and extremely knowledgeable. We started our planning in early March 2020. They provided a robust plan with landscaping designs, photos and drawings that were so lifelike and we were able to see exactly where our new outdoor living space would have all the plants we wanted, the new fire pit, gazebo, and all new lighting. We had provided a unique retaining wall idea found online too. The team made it work with the slope of our yard. Now we have a beautiful fire pit, dog-friendly new landscape with lighting, and everyone on the street comments on how nicely our fence blends with it all. We couldn't be happier. We highly recommend them. We will be adding a below-ground pool soon and can't wait to see what the team at Piazza can come up with!
Just finished our patio with Piazza. We are happy with how it turned out! I am impressed with this group of people and how they worked throughout the project. The process was very smooth, from the amazing landscaping design, the quick quote, every step (from execution to completion), and I was kept abreast every step on the way. Any questions I had, big or small, was met with a positive attitude, prompt answers, and addressed appropriately! Honestly one of the best landscaping contractors I dealt with over the years. I will be switching over all landscaping services to their incredible team. All the workers were very nice to talk with on site. The owner visited the site often to make sure everything was on track and that I am happy with where things are headed. I now am planning to have them back to do another retaining wall and masonry project on my property. Highly recommended!
Wow! What a great team! I was a tad skeptical at first investing into hardscaping for my backyard, but I am so happy with the results I look forward to using their team on future projects. Piazza property pros are punctual, considerate, and have been overall amazing to work with. We've been using them for a few months for landscape maintenance to start with and have just recently used them to install some trees, back patio, and are strongly considering adding a pool and gazebo. What really impresses me is the level of service in their landscaping architecture and design services. Their design rendering was an exact replica of my property and they took a host of considerations into account far above and beyond anyone I've worked with in the past. The entire team was professional and provided quality work down to the last detail. I highly recommend you give them a call on your next patio, masonry, or backyard project (including pools, trees, retaining walls and more). They are the team you need to get the job done right the first time!
Write My 5-Star Review
Write My Critique