Outdoor Living Design and Installation Services
in Aston, PA
Outdoor Living Space Design
in Aston, PA
Living in Media or Aston, PA and the surrounding cities means you have the opportunity to enjoy all four seasons with the right outdoor living environment. As a result, having a custom outdoor living space to soak up the sun is only part of the experience!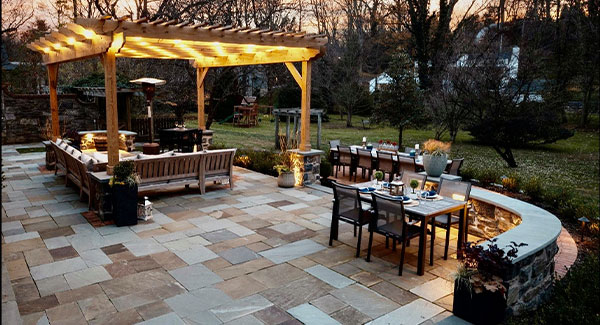 Our custom, skilled landscape designers at Piazza Property Pros can create any type of outdoor living room, from a custom outdoor kitchen to a stunning fire feature (including traditional fire pits and beyond!). Whatever type of lifestyle you lead, we can design an outdoor living space that is perfect for you! Make an appointment for a free consultation today!

To learn more about our Pennsylvania hardscaping designs, contact us online today by submitting a contact form and requesting a call back or get the ball rolling on your free quote!
Get My Free Quote
Outdoor Kitchen Design
in Aston, PA
What better way to enjoy the beautiful weather in South Eastern Pennsylvania than to build an outdoor kitchen? Enjoy cooking meals with your family outside or sitting down with friends to enjoy a freshly prepared meal. An outdoor kitchen enhances the functionality of your outdoor room, particularly when it is tailored to your specific requirements. A BBQ island, built-in grills, a pizza oven, a kitchen, and more can all be included in your build!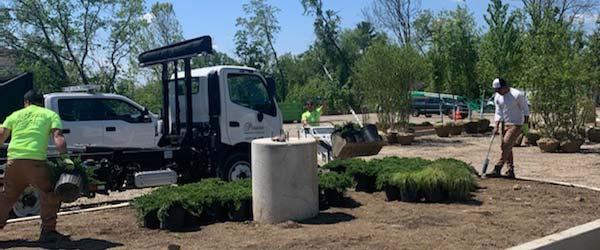 Are you ready to be Radnor's best host?
To schedule a consultation for your custom backyard design, reach out to us today and see what your options are!
Get an Onsite Consult
Fire Features
in Aston, PA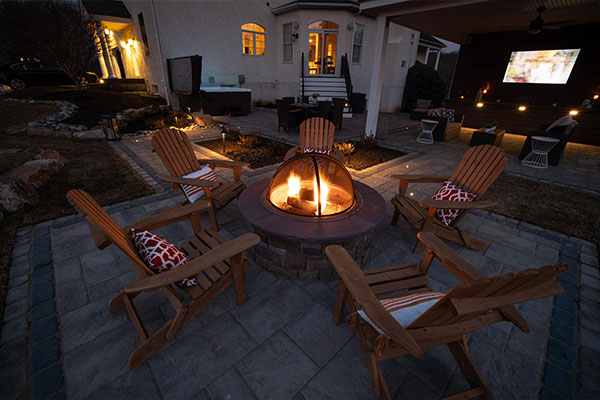 Adding a fire feature to your backyard's outdoor living space allows you to utilize your backyard for longer stretches of time each year by allowing you to start the season earlier in March/April near a warm fire pit. Our designers can create whatever you want, whether it's a chic fire element to add some pizzazz to your backyard design or something more practical like a fire pit.

We consider placement, scale, and form when designing your fire feature, all of which are determined by your personal preferences as well as safety concerns. Every fire element we create is environmentally friendly, allowing you to experience the unique impact of a fire-lit space without depleting the environment's resources.
Get My Free Estimate
Outdoor Living Hardscapes
in Aston, PA
More than just tastefully arranged plantings are needed in your backyard. A hardscape is a must in Pennsylvania cities like Villanova, Newtown Square, and West Chester, PA! Patios, pergolas, sidewalks, casitas, decks, and other outdoor structures increase the square footage available to your guests and provide a perfect place for the kids to play or you to host a party. Pavers can be used to create a visually beautiful pathway, or a pavilion can be built to keep you out of the sun. We can build the custom, eco-friendly hardscape of your dreams for your outdoor room!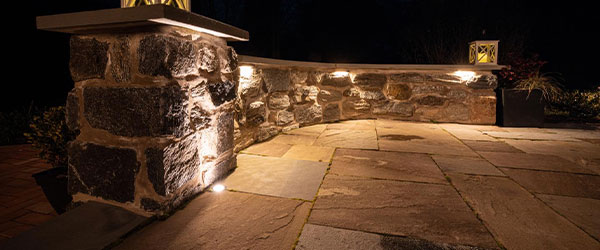 Free Outdoor Living Quote
Outdoor Living Water Features
in Aston, PA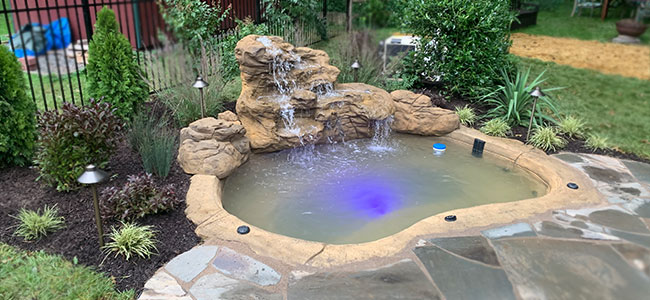 Water features are popular because they provide a sense of serenity and calm. Fountains, waterfalls, and ponds bring a touch of nature to your backyard. Natural materials are used in the feature to ensure that it fits in with your current ecosystem. All of our water features are designed to recycle the water they need, requiring just a small amount of freshwater. If you want to build a small koi pond or a multi-level waterfall, our skilled designers will help you realize your vision.
Contact Our Designers
Below is a full list of

Areas We Service
Aston, PA

Berwyn, PA

Broomall, PA

Exton, PA

Glen Mills, PA

Havertown, PA

Malvern, PA

Media, PA

Newtown Square, PA

Radnor, PA

Villanova, PA

West Chester, PA